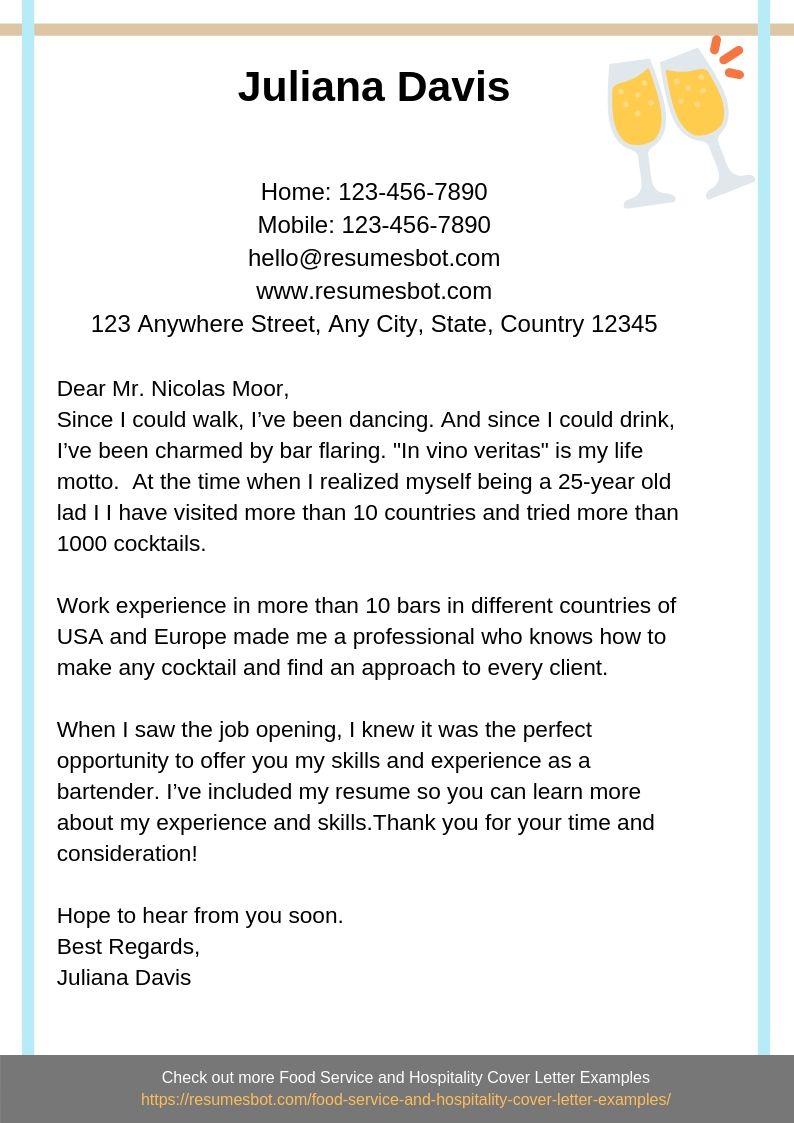 Design similar cover letter template in minutes
It's Okay to be different
COVER LETTER FOR BARTENDER (TEXT FORMAT)
Juliana Davis
Home: 123-456-7890
Mobile: 123-456-7890
hello@resumesbot.com
www.resumesbot.com
123 Anywhere Street, Any City, State, Country 12345
---
Dear Mr. Nicolas Moor,
Since I could walk, I've been dancing. And since I could drink, I've been charmed by bar flaring. "In vino veritas" is my life motto. At the time when I realized myself being a 25-year old lad, I have visited more than 10 countries and tried more than 1000 cocktails.
Work experience in more than 10 bars in different countries of the USA and Europe made me a professional who knows how to make any cocktail and find an approach to every client.
When I saw the job opening, I knew it was the perfect opportunity to offer you my skills and experience as a bartender. I've included my resume so you can learn more about my experience and skills. Thank you for your time and consideration!
Hope to hear from you soon.
Best Regards,
Juliana Davis
To be 100% prepared for getting a new job check our Bartender Resume Example
How useful was this post?
Click on a star to rate it!
Average rating / 5. Vote count:
Other Samples from this Industry: