When you submit a resume to prospective employers, make sure that your job history reflects your most positive traits in a format that is accessible and easy to skim. With nearly half of currently employed people actively seeking better-paying jobs, you need a resume that stays at the top of the pile. The following formats can help make that happen.
What is the Best Resume Format?
The chronological resume format is the most widely used resume style among job seekers, according to the Bureau of Labor Statistics. Your prospective employers will be familiar with it and be able to skim through to glean the salient points.
Of the three main resume formats:
Chronological
Functional
Combination
The best one for you depends upon the position you are applying for and what information you really want to emphasize. No matter which type you choose, using the proper resume format will give your job application a professional touch.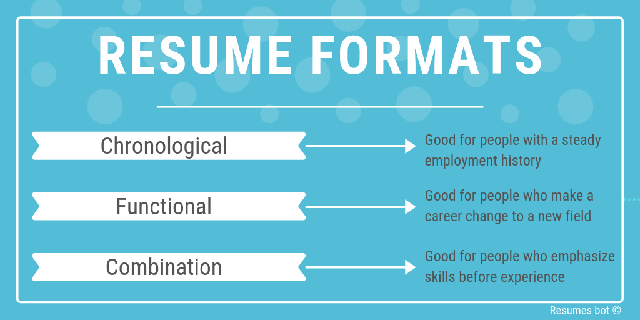 Chronological Resume Format
Because creating the right resume is key to communicating with hiring teams, choosing the chronological format may well get you a job interview. This type of resume is also known as a reverse-chronological resume. It spotlights your professional background and accomplishments.
This format is a good choice if you have a history of steady employment. Also, if you have consistently advanced within a single industry or career field, a chronological format highlights your stellar job history nicely.
Structure of the chronological resume format:
Key skills

Additional sections
Chronological Resume Template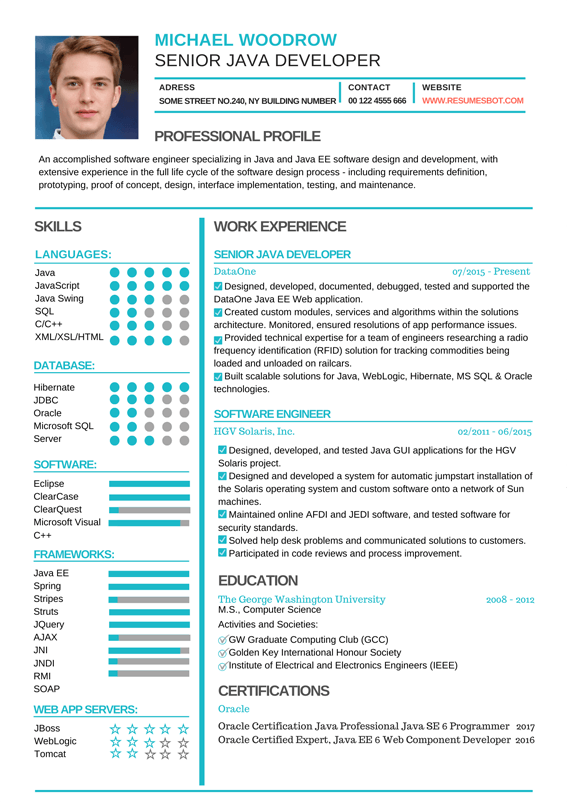 Expert Advice: Time is of the essence in a chronological list of jobs, you need not give exact dates for past employment. While you do list each job from most to least recent, just stating the month and year are sufficient for start and end dates. Also, it is not necessary to include your reason for leaving each job. Your interviewers will ask if they consider it relevant.
Functional Resume Format
A functional-style resume puts your skills and abilities up front. This is a top resume format if you already have experience in your career field and want to change employers and/or move up to a higher position.
You can also use a functional resume format if you have periods in your career when you were unemployed or working in a non-relevant field. The functional format can disguise gaps that a chronological listing cannot.
Another great feature of the functional format is the opening summary where you can immediately apprise employers of your most impressive qualifications.
Structure of the functional resume format:
Resume objective

Skills summary

Additional skills

Professional experience
Education
Additional sections
Functional Resume Template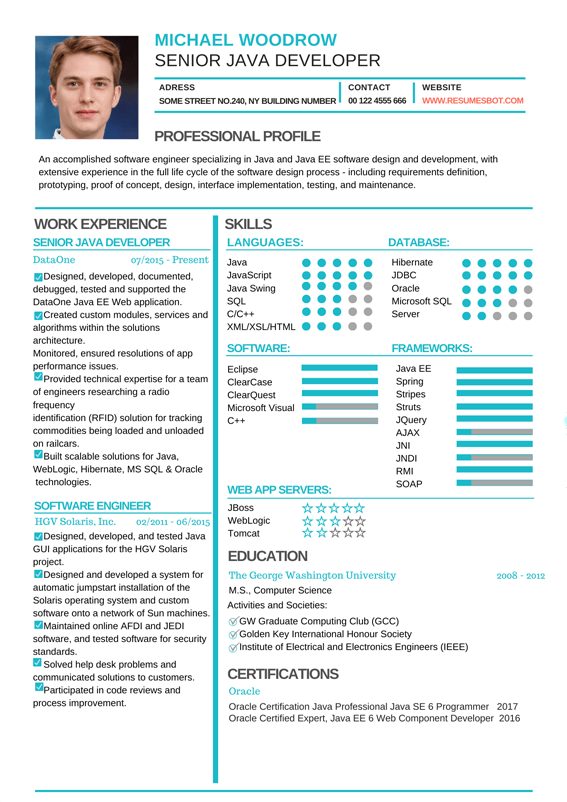 Expert Advice: Unlike other resume formats, the functional template does not call for precise dates of employment, so you can focus more on what you have learned rather than how you have earned.
Combination Resume Format
This resume format draws elements from both the chronological and the functional styles. Like the functional format, the combination-style resume features your accomplishments and strengths at the top, just below your contact information and summary.
Like the chronological-style resume, your list of past employers is reverse-chronological as is your education history. This combination format works well if you do have a bit of professional experience post-college as well as pertinent skills and abilities you want to highlight.
Structure of the functional resume format:
Skills summary

Additional skills

Professional experience
Education
Expert Advice: Your educational history comes in as the bottom line of this type of resume, providing a big finish for your job bid. Since this is the final impression you make on a possible employer, make it count.
How to Choose Type of Resume Formats
Of course, the right resume format also depends upon the job opening you seek to fill. Here are a few guidelines for choosing one that helps you emphasize what is most important to a particular job description.
Choose a chronological format if:
You are on a steadily rising career path
You keep accurate employment records
You stay in touch with former bosses/coworkers who will give you a good recommendation
Choose a functional format if:
You are just entering an industry
You have time gaps in your work history
Your previous jobs were in another industry
Choose a combination format if:
You are a recent college graduate with unique skills
You have work experience in diverse industries
You are seeking a change of pace in your career
Resume Dos and Don'ts
When you are preparing to send your resume to an employer, be sure to:
Do
Fine-tune it so it suits the particular job opportunity
Use one of the three top formats as a template
Update it with up-to-the-minute data
Let your references know that an employer may be in touch
Don't
Pad it with inaccurate information
Use your current company as a contact email or address
Get too personal with your information
Provide a list of past salaries
Hiring industry expert Robert Half emphasizes the importance of proofreading your resume. Good grammar and flawless spelling demonstrate your attention to detail.
A well-crafted resume is the base of your job search strategy. Don't forget to write a cover letter and prepare for a job interview to make a good first impression.
Check out the most captivating cover letter examples.
How useful was this post?
Click on a star to rate it!
Average rating / 5. Vote count:
Other Samples from this Industry: