Professional Cover Letter Writing Service
A clear and compelling cover letter is a must when you are applying for a job or a college. This is the golden key to the heart of recruiters, which makes the first good impression and distinguish you among other job seekers
See how our experts can help you to hit your career targets!
Whether you are applying for an executive job role in a multinational corporation or a university of your dream, we know how to expose your strengths and talents, and hide your weaknesses. Using our professional cover letter writing services, you can be assured of the positive outcome with your storytelling cover letter.
Don't spend hours tailoring, editing and formatting your cover letter.
Give your nerves a rest, and focus on a job interview preparation or searching for a new job.
We'll craft an impressive final print instead of you! Trust it to a professional.
Professional Cover Letter — $90
Our certified resume writers specialize in 70+ different job fields.
One-on-one free consultation with a writer skilled in your industry will make you stand out – not get lost in.
The cover letter writer will work with you until you will be happy with your final copy.
A powerful cover letter will be emailed to you within 72 hours. Just fill out the form.
Professional Cover Letter Writers
Discover the benefits of working with our certified cover letter writers, who specialize in cover letter writing and resumes for C-level executives, military transition and information technology.
With experience creating a stellar cover letter and job-winning resumes for professionals, managers, recent graduates, and students, we believe that every job hunter is individual and require a special, unique approach in career exposure.
Our main aim is to tell your exclusive story and present you as the best fit for the job that you want. Nothing excites us more than knowing that our client has landed a new and better job! If you are excited about your successful career development too, just place the order and we'll start working on it right away.
---
Cover Letter Writing Process in 4 Quick Steps
Submit your career info
Provide detailed information about your career history and indicate the desired job position
Direct contact with a writer
Free consultation with a professional cover letter writer who is an expert in your career field
Preparing the draft
Check out the first version of cover letter draft to see if you agree with the career direction and skills set
Final copy
The finished cover letter will be emailed to you within 72 hours. A 24-hour rush service available too
---
Testimonials
Rachel P., Field Service Engineer
Thank you for your professional help, which exceeded all my expectations! I enjoyed the whole process of communicating with the writer and watching how all my requests were fulfilled carefully and skillfully. The cover letter, which was created unexpectedly quickly yet in a high-quality manner, was perfectly tailored to the position I'm applying for. The difference between this professionally written cover letter and the one I've written myself earlier is drastic. Thank you again!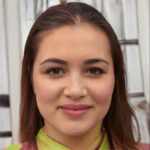 ---
Make a Difference on Getting a Job