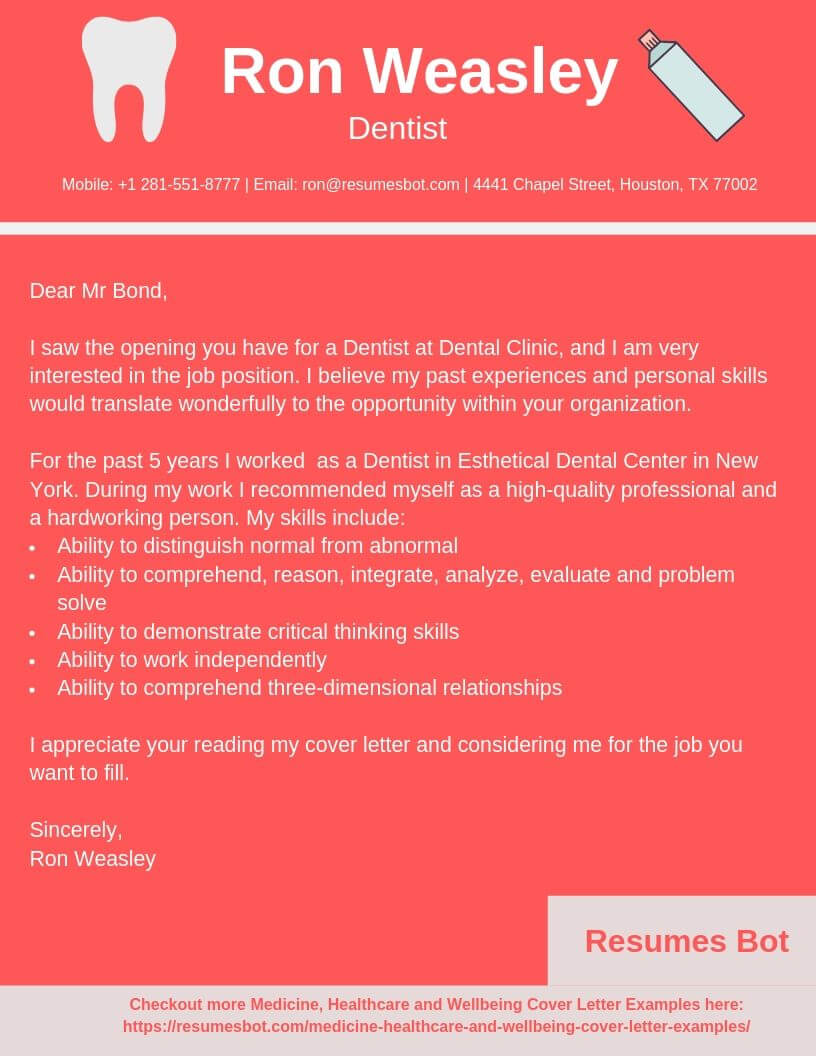 Design similar cover letter template in minutes
It's Okay to be different
DENTIST COVER LETTER TEMPLATE (TEXT FORMAT)
Ron Weasley
Tel.: 707-786-9179
1562 Davis Avenue, Ferndale, CA 95536
---
Dear Mr. Bond,
I saw the opening you have for a Dentist at Dental Clinic, and I am very interested in the job position. I believe my past experiences and personal skills would translate wonderfully to the opportunity within your organization.
For the past 5 years, I worked as a Dentist in Esthetical Dental Center in New York. During my work, I recommended myself as a high-quality professional and a hardworking person. My skills include:
Ability to distinguish normal from abnormal
Ability to comprehend, reason, integrate, analyze, evaluate and problem solve
Ability to demonstrate critical thinking skills
Ability to work independently
Ability to comprehend three-dimensional relationships
I appreciate your reading my cover letter and considering me for the job you want to fill.
Sincerely,
Ron Weasley
To be 100% prepared for getting a new job check our Dentist Resume Example
How useful was this post?
Click on a star to rate it!
Average rating / 5. Vote count:
Other Samples from this Industry: