Executive Resume Writing Services
Our professional resume writing company for executives provides ambitious individuals in any industry a competitive advantage in their job searches

See how our experts can help you to hit your career targets!
Supervisors, managers, administrators, executives, and corporate officers can all benefit from a resume written by a professional. Recruiters for executive positions, especially for C-level executives, expect to see highly detailed resumes.
The executive resume should convey the job seeker's intimate knowledge of the specific industry. The best executive resume writers can express your accomplishments clearly and back them up with facts and figures. Doctors, lawyers, and academic professionals can also rely on our comprehensive approach that draws attention to quantifiable achievements.
By turning to the best executive resume writing service, you get to work one on one with a resume specialist. We match you with a senior writer who possesses expertise in your field or industry. We know how to entice recruiters to call you for an interview.
We've established three levels of resume writing services for executives and high-level professionals.
Order a resume writing package today!
Silver Executive Resume Writing Service Cost — $299.95
Consult with a highly experienced resume writer trained specifically to meet the needs of executive-level job seekers. During the process, you maintain direct and ongoing contact with the writer to ensure a finely tuned final draft that satisfies you completely.
The resume will frame your leadership, technical expertise, and accomplishments around the demands of the executive position that you desire.
Your writer will create a 1-to-3-page resume that you receive as an email attachment within 72 hours.
Fill out the form and let us write a winning executive resume for you.
Gold Executive Resume Writing Service Cost — $369.95
Upgrade to the Gold level and receive a versatile cover letter along with your executive resume. The Gold Package includes everything in the Silver Package along with a cover letter customized to promote your career goals.
You can easily adapt this cover letter for use with numerous job applications.
By upgrading to Gold, you gain a powerful cover letter and enjoy the same 72-hour turnaround time.
Platinum Executive Resume Writing Service Cost — $389.95
The Platinum Package includes your executive resume and cover letter plus these time-saving documents:
Electronic resume that you can post on job websites or insert in email. It maintains its format and gets past spam blockers.
Scannable resume designed to function flawlessly within automated applicant tracking software systems.
Interview follow-up letter that makes it quick and easy for you to express gratitude for an interview and increase your visibility.
The Platinum Package delivers all email attachments within 72 hours.
Executive Resume Writer
The top executive resume writing services connect you with writers who have mastered the resume format. We know how to communicate your individual value and sell your executive-level credentials to potential employers.
We specialize in writing cover letters and resumes for C-level executives, information technology executives, and professionals transitioning from the military. Those who need SES resume writing service can rely on our expertise as well.
Top reasons to choose us:
Unlimited cover letter revisions
Access to writers in over 60 fields
Free one-on-one consultations with certified writer
5-7 working days Turnaround
You get ATS-friendly executive resume
Let us expose your best qualities to stand out for job recruiters.
Top executives, professionals, recent graduates, and students can benefit from a professionally written resume.
Place an order and we'll get to work advancing your career.
---
Executive Resume Writing Process in 4 Quick Steps
Submit your career info
Provide detailed information about your career history and indicate the desired job position
Direct contact with a writer
Free consultation with a certified executive resume writer who is an expert in your career field
Preparing the draft
Check out the first version of executive resume draft to see if you agree with the career direction and skills set
Final copy
The finished resume will be emailed to you within 72 hours. A 24-hour rush service available too
---
Testimonials
Allen R., Technology and Operations Executive
My resume writer captured the details about my experience and workplace milestones perfectly. I couldn't have found the right words for my resume as quickly or as easily.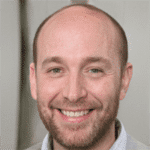 Stephanie T., Sales Executive
Successful executives understand the power of delegating tasks. By handing off resume writing to someone who focuses on that alone, I gained 3 interviews and a job offer within 2 weeks.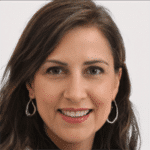 ---
Make a Difference on Getting a Job