No matter who you are or what your level of experience might be, seeking employment is always a challenge. The obstacles are multiplied if, for whatever reason, you are looking for work in a more distant location. Applying for jobs out of state may seem daunting, but using forethought and proven strategies can definitely help you in getting a job in another state.
How to Get a Job in Another State Before Moving There
Many of the secrets behind how to find a job in another state have to do with your attitude and outlook. Above all else, keep in mind that the employment ball is in your court. No one in your new home knows that you are seeking work. Therefore, the only way they will learn about your availability is directly from you or from someone who knows you. Start with these tried-and-true ideas:
Do your research. Finding a job in another state requires that you learn as much as you can about the area. Before all else, you need to have a firm idea about the nature of the job you are seeking. For example, your chances of finding companies that hire out of state candidates for IT-related positions would be much higher in a tech-heavy Northeastern city than in the rural South or Midwest.

Let's say, for example, that you are interested in getting a job in NYC from out of state. First, you determine that the Big Apple is a great source for exciting opportunities in the fashion world, which just happens to be your field of interest. Now that you have established that fact, take some time to investigate the dynamics and culture of the area. For the purposes of our example, a laid-back individual who feels anxious or stifled in large crowds and prefers peaceful, natural settings might find that this huge metroplex is decidedly not for them in spite of the number of fashion-related companies that hire out of state applicants.

Take full advantage of your professional connections. If you are wondering how to apply for jobs out of state, the question you are actually asking might actually be, "How will I find out what is available in my field of interest in this distant location?" Just as is the case for local employment searches, your professional contacts will prove to be a gold mine as you conduct your job investigation.

Even if none of your associates lives anywhere near to your potential new home, that does not mean that they cannot be of help. In fact, they may have names, email addresses and other precious nuggets of information that can act as passports for you in your quest of how to get a job in another city. These new contacts could provide you with information about your city of choice, leads about companies that hire out of state applicants, advice about where to live or what employers to steer clear of and so much more. In some instances, they could actually turn out to be your employer. The point is, you never know until you take the plunge and distribute your name and credentials far and wide, particularly to secondary and tertiary contacts who could assist you in gaining entry into places you might not have access to on your own.

Be forthright with potential employers. Learning how to apply for a job in a different state involves judging how much to disclose about your relocation plans and when you should make your situation known. In general, remember that you are most likely searchable in social media and career sites such as LinkedIn, so don't try to pull the wool over a hiring manager's eyes by implying that you live nearby when you actually reside hundreds of miles away – at least for the time being.

The best way to get a job out of state is to be transparent about who you are, including where you live, but to focus mostly on displaying your credentials. After all, it is on your experience and qualifications where the hiring manager will place most of the focus, and these are what will ultimately help you to land the position.

Make a plan and stick to it. If you still have questions about how to look for jobs out of state, bear in mind that the same strategies that you have probably used in the past to land work in your local area can be tweaked to help you in your quest for a more distant opportunity. To that end, use your network to disseminate your resume to as many potential employers as possible.

If you have a shortage of good contacts in your city of choice, don't despair. Set to work researching particular companies that are local to the region. Determine three or four that seem to be good fits for your background and experience, and reach out to their human resources departments. You might even succeed at being granted a phone or video conference where you can introduce yourself and begin cultivating an all-important personal relationship with someone who can open doors for you in the future.
Modern technology makes the issue of how to get a job out of state exponentially easier. What once required hours of thumbing through resources at a musty library can now be accomplished in the comfort of your own home, enabling you to research industry trends, read up on corporate annual reports, study the experiences of others who have worked for the company and learn what management is looking for when it comes to new recruits like you. In addition, you can use spreadsheets, smart calendars and reminder alerts to stay on top of job-related tasks such as organizing contacts, sending resumes and cover letters, scheduling phone interviews and making callbacks in a timely fashion.
Companies that Hire Out of State Applicants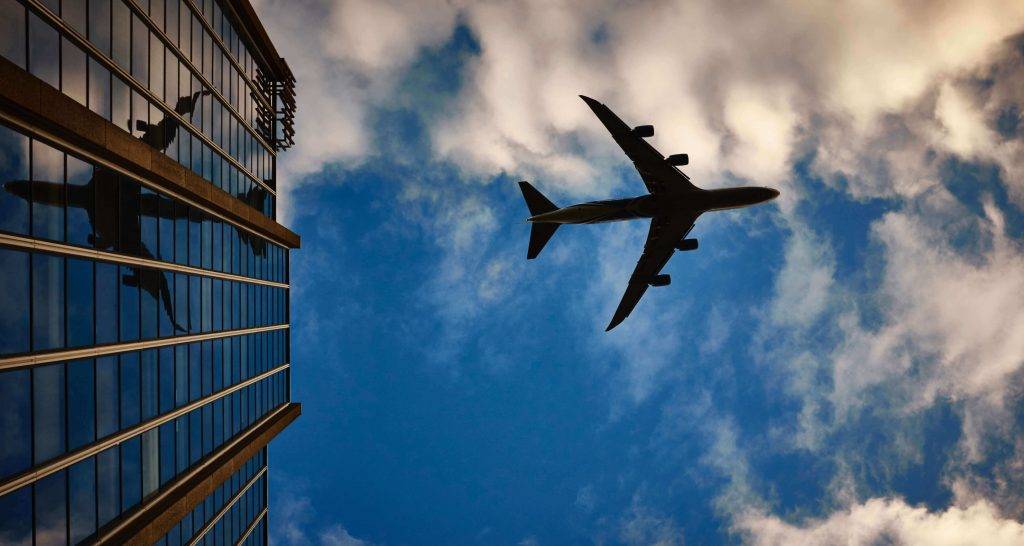 Some types of work naturally lend themselves to a person like you who is looking for an opportunity from afar. Of course, jobs that transfer to other states are ideal. For instance, you may already work for a multinational corporation with offices in numerous cities and countries. In a situation such as this, you may need only to inform your human resources department that you are interested in relocating.
At the other end of the spectrum, you may be a freelance web designer. For you, moving to a new state will be remarkably free from anxiety. After all, you can connect with your clients from anywhere and can continue to do your work without significant interruption.
Оne of the most effective tips for finding a job out of state involves capitalizing on your current network of contacts and expanding it in as many ways as possible.
One effective method of forging a positive reputation in your soon-to-be new home is to join large, locally based LinkedIn groups. These may contain thousands of people involved in a wide variety of careers, but you will now have a pool of diverse contacts from which to choose. To further pinpoint your job search, you should also become a member of smaller LinkedIn groups that are specifically for professionals in your industry of choice.
How Far in Advance Should I Apply for a Job Out of State?
Another looming question that plagues those trying to job-hunt from a distance has to do with timing. You might be asking, "How far in advance should I apply for a job out of state?". The National Association for Colleges and Employers (NACE) conducted a survey in 2018 that found that, on average, it took 23.6 days between the time a college graduate had a job interview and the date on which an employment offer was made. However, the real picture is a bit more complex. Determining when to start looking for your job depends on several factors:
Economic conditions in the area where you want to relocate;
Your salary requirements;
How in-demand your skills and experience are;
The supply of open positions in your career area.
When the rubber meets the road, keep in mind that your qualifications and experience, the network you rely on and the conditions in your new city of choice will combine to make you and your job search unique. However, no matter who you are, clear goals, determination, flexibility, attention to detail and willingness to toot your own horn and network with others will help you to stand out among what is often a very large field of fellow job seekers.
How useful was this post?
Click on a star to rate it!
Average rating / 5. Vote count:
Other Samples from this Industry: