IT Resume Writing Services
Take your career to the next level today with the best resume writing company for IT professionals. We move job seekers to the top of the interview list
See how our IT Resume experts can help you to hit your career targets!
Our professional IT executive resume writing service provides the specialized support that you need. Our IT resume writing service understand the industry language used by information technology professionals. You will work directly with a writer knowledgeable about the computer and networking topics that your tech resume must communicate. With our service, you gain a well-crafted resume that quickly attracts IT job recruiters.
For greater success, partner with an IT resume writing specialist. Order now!
IT Resume Cost — $229.95
Discuss your qualifications, accomplishments, and career goals directly with a professional IT resume writer. Your writer will select a resume format that showcases your strongest qualities.
Throughout the process, your writer will respond to your feedback and produce a final draft that fully meets your expectations. Within 72 hours, we email an attachment containing your optimized IT resume of 1 to 2 pages.
Fill out the form and let us do the hard work of well-writing your resume.
IT Resume Writing and Cover Letter Package Cost — $299.95
Get a cover letter with your professional-quality IT resume with this affordable upgrade. We tailor the CL to entice job recruiters to take a closer look at your resume. Our cover letters are also easily adjusted so that you can use them over and over on multiple job applications.
Resume and cover letter delivered by email within 72 hours. Order the package today.
IT Resume Arsenal Cost — $319.95
Our most robust resume package can be yours within the same 72-hour turnaround time as our other packages. Prepare to crush your job search with every document that you need to make a powerful impression with employers.
Package includes:
Technically detailed IT resume
Reusable cover letter
Electronic resume – This powerful electronic document works on job board websites and in email. The format remains perfect in web browsers, and spam filters won't block your e-resume in an email.
Scannable resume – Make sure your application lands safely in an employer's resume database. This document contains the special formatting that ensures accurate processing by automated applicant tracking software.
Post-interview follow-up letter – Keep your name visible after an interview when you have a thank you letter ready to go.
IT Resume Writer
An information technology resume writing service is the answer when you want to advance your IT career. Connect with a highly experienced IT resume writer who can accelerate your career as a technology executive. Our service supports the goals of IT executives, IT specialists, military professionals transitioning to civilian employment, recent graduates, and students.
Top reasons to choose our IT resume service:
Professional writers available in over 60 technical fields
Free consultations with an IT expert resume writer
Multiple revisions to ensure your total satisfaction
We truly want you to get the job that you desire. We will clearly highlight your strongest credentials and qualities so that you can get interviews. Place your order today.
---
IT Resume Writing Process in 4 Quick Steps
Submit your career info
Provide detailed information about your career history and indicate the desired job position
Direct contact with a writer
Free consultation with a Certified resume writer who is an expert in IT career field
Preparing the draft
Check out the first version of resume draft to see if you agree with the career direction and skills set
Final copy
The finished resume will be emailed to you within 72 hours. A 24-hour rush service available too
ResumesBot company creates customize resume examples for IT industry. Every site visitor can download Information Technology Resume Samples and change the design and information in all resume sections depending on their relevant professional activities.
For a better understanding of resume's writing strategy, please, contact our manager. The email address and phone number you can find on the contact information page.
The 60-day Interview Guarantee is included in the price of IT resume writing service.
---
Testimonials
Samantha A., Software Engineer
I struggle to talk about myself in general, which makes writing a resume a challenge, to say the least. My resume writer produced a powerful document that made me shine. It even helped me be confident for the 4 interviews that I got with the resume.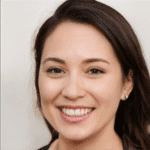 Arjun K., Senior JavaScript Developer
I know my strengths and writing a resume is not one of them. Outsourcing this job to someone who knew how to explain my technical skills saved me time and led to the job that I was hoping for. I've chosen the IT Resume Arsenal option and received a full resume kit within 3 days! Thank you so much for the professional and fast service!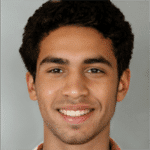 ---
Make a Difference on Getting a Job