LinkedIn Profile Writing Services
Trust in the best LinkedIn profile writing service to make you shine online as a professional and take your career to new heights
See how our experts can help you to hit your career targets!
Finding a new job today requires that you have a compelling online presence in addition to real-world credentials. LinkedIn is the number one online network where job seekers and recruiters connect. Your LinkedIn profile represents your most important piece of online real estate where employers can see your professional work history.

Getting your LinkedIn profile right is essential for your job search because employers will be looking at it. They want to learn as much about you as possible before inviting you to an interview or extending a job offer. A well-organized and optimized profile adds value to your brand, but writing an effective profile is a specialized task. One of our expert resume writers can transform your LinkedIn profile into an online presence that promotes your career goals.

Resume writing techniques translate perfectly to writing a LinkedIn profile that advertises your qualities on a global stage. When you hire a LinkedIn profile writer, we match you with a writer knowledgeable about your career field. The writer will showcase your strengths within the profile modules with strong writing and attractive formatting.

Get the most from your LinkedIn profile. Order now.
LinkedIn Profile Written For You – $199.95
Enjoy personal attention from a resume writer experienced in your career field. The service includes free and unlimited consultations with your writer. Together you'll develop a strong content strategy that brings your talents to the forefront on LinkedIn.
The writer will compose and design content for your profile modules. Your feedback will guide the writer until the profile satisfies you completely. The result will be a LinkedIn profile that makes your value clear to potential employers or clients. Order today!
Please Note: This writing service is ONLY for a LinkedIn profile. It does not include a resume. If you need a professionally written resume as well, add LinkedIn profile writing service to your resume order and receive a discount.
LinkedIn Profile Writer
We have talented resume writers trained to assist professionals at the executive level. We recruit and mentor the finest writers who complete training approved by the National Resume Writers Association.
We will pair you with a writer with a proven track record of helping people get the jobs that they desire. The resulting resume will overcome the challenges of landing a new executive position or transitioning from a military career.
Why our LinkedIn profile writers are the best:
Mastery of LinkedIn optimization techniques
Knowledge of over 60 industries
Strong writing skills that highlight your talents
---
LinkedIn Profile Writing Process in 4 Quick Steps
Submit your career info
Provide detailed information about your career history and indicate the desired job position
Direct contact with a writer
Free consultation with a professional resume writer who is an expert in your career field
Preparing the draft
Check out the first version of resume draft to see if you agree with the career direction and skills set
Final copy
The finished resume will be emailed to you within 72 hours. A 24-hour rush service available too
---
Testimonials
Clarence W., University Administrator
Thank you for turning my LinkedIn profile into something that quickly communicates my credentials. My writer organized everything brilliantly. In my position, online networking is increasingly important, and my profile has already produced more connections that are enhancing my professional reach.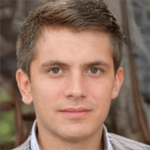 William A., Chief Financial Officer
My profile views increased noticeably after I got help from a great writer at your organization. It was a truly collaborative experience. The writer responded quickly to my input and came up with new ways to show off my accomplishments. I feel very confident now using LinkedIn as a networking platform.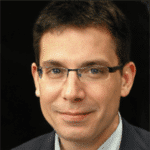 Terri T., Attorney
My writer was professional and never made me feel picky about asking for revisions. I appreciate the effort that the writer put into my profile. The difference is quite startling. My achievements are very clear now and my personality is evident, which are things I wanted my profile to do. I'm convinced my new profile helped me land a new job at a law firm that aligns with my career goals.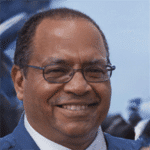 ---
Make a Difference on Getting a Job