Military to Civilian Resume Writing Services
Military transition resume writing services prepare you to enter the civilian workforce. Current military professionals or those active within the last year can depend on us for a high-quality resume
See how our experts can help you to hit your career targets!
Regardless of your military rank or pay grade, you gained an impressive set of professional skills during your service to the country. Making your capabilities clear to a civilian job recruiter, however, is distinctly challenging. Like most veterans, you likely struggle to explain your military work duties in a context that connects with civilian employers. Our resume writing service for veterans overcomes this problem.
With our veteran resume writing services, you can access resume writing specialists with expertise in over 60 fields and industries. You'll discuss your career goals directly with a military transition resume writer. Your writer will translate military terminology about your work history so that it resonates with civilian hiring managers.
Writing your military transition resume doesn't have to be a solo mission. Let us create a resume that transforms military experience into an asset for employers. Order now!
Special Note: To thank you for your service, we've discounted the prices for military transition resumes.
Military Transition Resume – $169.95
We match you with a resume writer knowledgeable about the industry where you want a civilian job. You get free consultations with your writer, who'll revise the initial drafts according to your feedback. The final 1-to-2-page resume will draw attention to your professional qualifications and achievements.
You receive the finished resume as an email attachment within 72 hours.
To get started, fill out the form today.
Military Transition Resume & Cover Letter Package – $239.95
Many job applications call for a cover letter. This package provides the same one-on-one interaction with your writer, who then writes both a resume and cover letter for you.
Your writer will design a cover letter that highlights your best qualities. The letter can also be easily edited for use with multiple job applications. You'll save valuable time and make a strong impression with every job application.
Receive the completed documents by email within 72 hours.
Complete Resume Arsenal – $259.95
Make the largest impact during your job search with a military transition resume and a complete set of accessories.
This package provides the greatest value and includes:
Professional resume customized to your career goals
Reusable cover letter
Electronic resume – Post it to internet job boards or put it in an email. The e-resume doesn't trigger spam filters
Scannable resume – This specially formatted document survives automated applicant tracking software so that it arrives in the employer's database
Post-interview follow-up letter – Reinforce your interest in a job with an interview thank you letter.
Military to Civilian Resume Writer
Military jargon and unfamiliar work duties typically mean nothing to civilians who look at resumes. You can avoid this problem with resume writing services for veterans. We explain your military experience so that recruiters can quickly see how you would fit into their civilian organizations. Gain a competitive advantage over other job applicants with our personalized service.
---
Military to Civilian Resume Writing Process in 4 Quick Steps
Submit your career info
Provide detailed information about your career history and indicate the desired job position
Direct contact with a writer
Free consultation with a professional military to civilian resume writer who is an expert in your career field
Preparing the draft
Check out the first version of resume draft to see if you agree with the career direction and skills set
Final copy
The finished resume will be emailed to you within 72 hours. A 24-hour rush service available too
---
Testimonials
Michael F., Captain U.S. Army
Every time I tried to write my resume, it read like a report to my commander. The resume writer knew how to frame my experience the right way and use language that anyone could understand. Thank you for a great resume.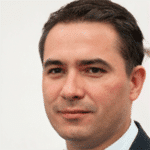 Cesar R., First Sergeant U.S. Marine Corps
I developed numerous skills during combat missions with the Marines, but my experience didn't seem to fit job postings. My writer knew which details to focus on so I looked like a great fit for a civilian job. I'm grateful that my transition to civilian work life went so smooth with this resume. I got the job with a utility company that I wanted.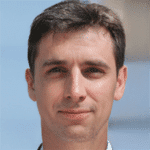 ---
Make a Difference on Getting a Job