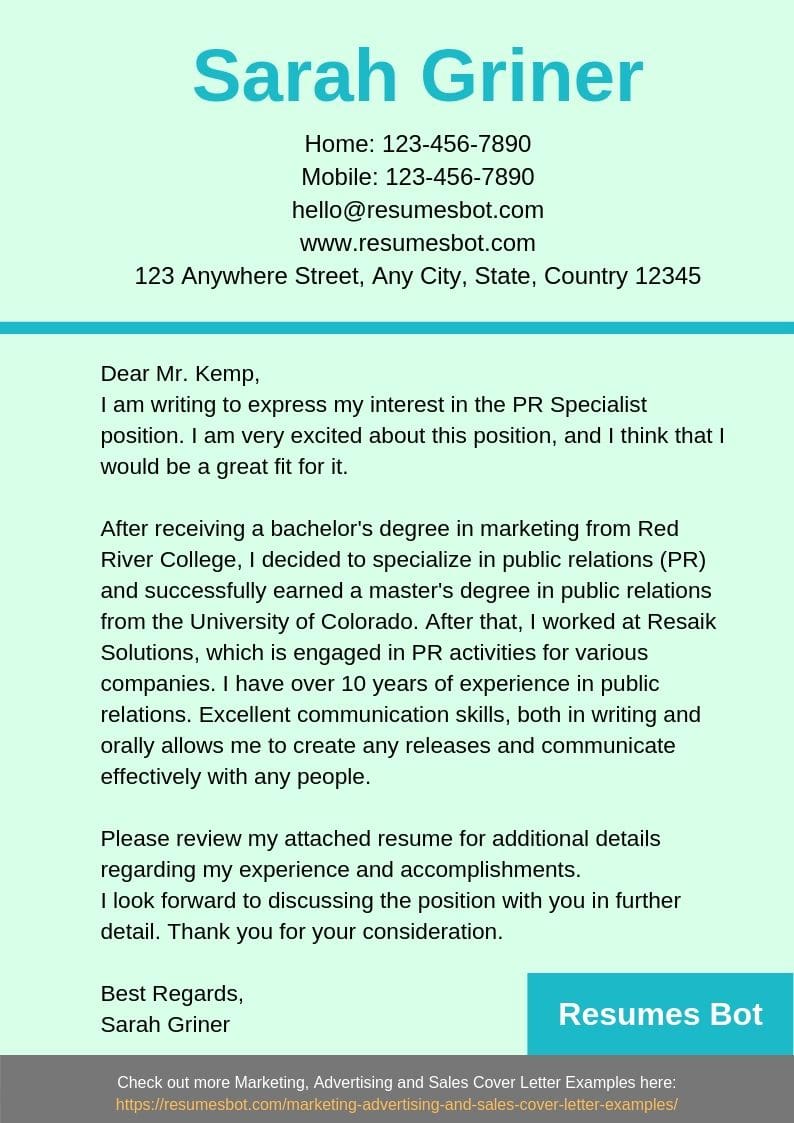 Design similar cover letter template in minutes
It's Okay to be different
PR COVER LETTER TEMPLATE (TEXT FORMAT)
Sarah Griner

Home: 123-456-7890
Mobile: 123-456-7890
hello@resumesbot.com
www.resumesbot.com
123 Anywhere Street, Any City, State, Country 12345
---
Dear Mr. Kemp,
I am writing to express my interest in the PR Specialist position. I am very excited about this position, and I think that I would be a great fit for it.
After receiving a bachelor's degree in marketing from Red River College, I decided to specialize in public relations (PR) and successfully earned a master's degree in public relations from the University of Colorado. After that, I worked at Resaik Solutions, which is engaged in PR activities for various companies. I have over 10 years of experience in public relations. Excellent communication skills, both in writing and orally allows me to create any releases and communicate effectively with any people.
Please review my attached resume for additional details regarding my experience and accomplishments. I look forward to discussing the position with you in further detail. Thank you for your consideration.
Best Regards,
Sarah Griner
How useful was this post?
Click on a star to rate it!
Average rating / 5. Vote count:
Other Samples from this Industry: