Professional Resume Writing Service
Advance your career with professional writing services. We deliver powerful resumes for professionals in any industry with at least 2 years of experience
See how our experts can help you to hit your career targets!
We're one of the top professional resume writing services because you get direct consultations with your writer. You don't have to wait for intermediaries to pass along information.
After you fill out the comprehensive career worksheet or upload your current resume, a highly experienced writer will contact you right away. Qualified resume writers specializing in over 70 industries and fields are standing by to support your job search. You'll get a customized, industry-specific resume that sets you above the competition. Professional resume writers cost represents an investment that could lead to a higher salary. Order now!
Professional Resume — $199.95
Receive free consultations with an experienced resume writer. Your writer will develop a strategy to create an outstanding professional 1-to-2-page resume. Your feedback will always matter, and the writer will produce a final draft that fully satisfies you.
The finished resume will be emailed as an attachment to you within 72 hours.
Resume & Cover Letter Package — $269.95
Take advantage of this affordable upgrade. Along with your resume, you receive a powerful cover letter. Tailored carefully to highlight your best accomplishments, the letter will arouse interest in job recruiters. You can even edit the letter and reuse it for other job applications. Every time a job opens, you won't have to waste time writing a new cover letter.
Documents will be delivered by email within 72 hours. Order today.
Complete Resume Arsenal — $289.95
Arm yourself with everything that you need to succeed in your job search. This comprehensive package helps you maintain a professional appearance while applying to jobs quickly.
Arsenal package includes:
Professional resume
Reusable cover letter
Electronic resume – Formatted for consistent display in web browsers and email, the e-resume gets past spam filters
Scannable resume – Don't let automated applicant tracking software spit out your resume. The scannable formatting ensures that your information reaches the employer's resume database
Interview follow-up letter – Say thank you after every interview with a professional follow-up letter
Receive the arsenal within 72 hours. Order today.
Professional Resume Writer
With personal support from the best professional resume writing service, your career can soar. Writing a resume that is concise yet packed with relevant information requires special insights about how recruiters assess applications. Certified professional resume writers know how to describe work experience in quantifiable terms that illustrate your excellence.
We have contractual relationships with writers throughout the country, so you can easily choose the option "professional resume writers near me". We've built a network of resume writers trained in the standards of the Professional Association of Resume Writers. Each certified professional resume writer CPRW possesses expertise in specific industries. Our online network enables direct connections between job seekers and writers. When you want professional resume writing services near me, choose us.
Reasons we're the best resume writing service for you:
Writers trained to market your skills
Direct communication with your writer
Optimized resumes for success in a job search
---
Professional Resume Writing Process in 4 Quick Steps
Submit your career info
Provide detailed information about your career history and indicate the desired job position
Direct contact with a writer
Free consultation with a professional resume writer who is an expert in your career field
Preparing the draft
Check out the first version of resume draft to see if you agree with the career direction and skills set
Final copy
The finished resume will be emailed to you within 72 hours. A 24-hour rush service available too
---
Testimonials
John M., Accountant
I'm happy to report that I got 2 job offers for higher salaries than my current position within a month of getting a new resume. My writer truly understood my work experience. I really couldn't have written my resume to the level that Donna (Lever) did. Thanks for the help.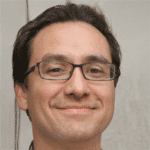 Alisha P., Investment Analyst
I decided to try your resume writing service because I was never happy with the resumes that I wrote for myself. Wow! I can't believe I never did this before. My resume highlighted my financial experience perfectly, and I'm starting a new job next week!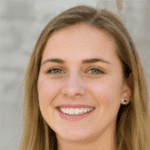 ---
Make a Difference on Getting a Job