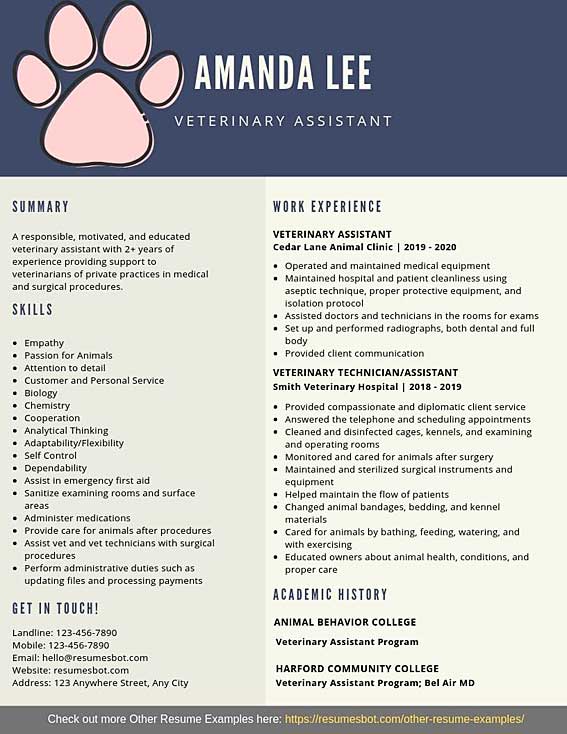 VETERINARY ASSISTANT RESUME TEMPLATE (TEXT FORMAT)
SUMMARY
A responsible, motivated, and educated veterinary assistant with 2+ years of experience providing support to veterinarians of private practices in medical and surgical procedures.
EDUCATION
ANIMAL BEHAVIOR COLLEGE
Veterinary Assistant Program
HARFORD COMMUNITY COLLEGE
Veterinary Assistant Program; Bel Air MD
SKILLS
Pipe system layout configuration
Empathy
Passion for Animals
Attention to detail
Customer and Personal Service
Biology
Chemistry
Cooperation
Analytical Thinking
Adaptability/Flexibility
Self Control
Dependability
Assist in emergency first aid
Sanitize examining rooms and surface areas
Administer medications
Provide care for animals after procedures
Assist vet and vet technicians with surgical procedures
Perform administrative duties such as updating files and processing payments
EXPERIENCE
VETERINARY ASSISTANT
Cedar Lane Animal Clinic | 2019 – 2020
Operated and maintained medical equipment
Maintained hospital and patient cleanliness using aseptic technique, proper protective equipment, and isolation protocol
Assisted doctors and technicians in the rooms for exams
Set up and performed radiographs, both dental and full body
Provided client communication
VETERINARY ASSISTANT
Smith Veterinary Hospital | 2018 – 2019
Provided compassionate and diplomatic client service
Answered the telephone and scheduling appointments
Cleaned and disinfected cages, kennels, and examining and operating rooms
Monitored and cared for animals after surgery
Maintained and sterilize surgical instruments and equipment
Helped maintain the flow of patients
Changed animal bandages, bedding, and kennel materials
Cared for animals by bathing, feeding, watering, and exercising
Educated owners about animal health, conditions, and proper care
Average Salary for Veterinary Assistant Job
Veterinary Assistant
Salaries
National Average
| | | |
| --- | --- | --- |
| Base Salary | $20k – $62k | |
| Bonus | $99 – $1k | |
| Profit Sharing | $194 – $5k | |
| Commission | $0 – $1k | |
| Total Pay | $21k – $36k | |
***Data are taken from payscale.com
7 Tips How to Write a Resume for Veterinary Assistant Job
Veterinary assistants care for pets under the supervision of a veterinarian or veterinary expert. They're responsible for feeding, bathing, and exercising the animals, and they curb them during examinations and treatment. To get the job of your dream you need an eye-catchable resume. A most important document in your life it's your resume. It will affect the jobs that you actually are offered, it will affect the income that you receive. It will affect your ability to purchase a home or car and live the American dream. So let`s figure out how to write a hirable resume. So here is our plan, 6 steps for achieving the goal:
How to write the best resume objective for veterinary assistant
What Licenses and Certificates add to resume
What are the most relevant veterinary assistant skills
Basic veterinary assistant job duties and responsibilities
Veterinary assistant job description
How to write a veterinary assistant cover letter
List of resume action words for Veterinary Assistant
1. How To Write Resume Objective For Veterinary Assistant
A resume objective statement is an opportunity to beef up your message and to draw the attention of your prospective employers. However, there are 3 cases when including an objective is MUST HAVE:
If you moved to a new city (country)
If you made a career change
If you are without any experience
The space on a resume is valuable, and in that capacity, each area should pack a punch, enlightening businesses something new and significant regarding you. Your profession goal is maybe much increasingly significant, as it sits on all other data, and it is the principal thing bosses are probably going to peruse. Making it short but captivating will force managers to discover what the remainder of your resume brings to the table. We advise making it close to five lines.
Examples Of Veterinary Assistant Resume Objective:
Do Looking for a veterinarian assistant position with "Love My Pet" Company to support, assists in the treatment of pets, ensure their safety with my selfless character and keen on pets.
Don't Seeking a Veterinary Assistant position, which will require me to expand my practical experience while providing quality health care to pets.
2. What Licenses And Certificates Add To Resume
First of all, it's important to know that whatever you're going to list in your Certification or License section, it must be relevant to the veterinary assistant position. Veterinary assistant certification and Licenses demonstrate a passion for the field as well as give evidence to HR of your specific expertise and skills.
An expert accreditation is a verification that you have the learning and aptitudes to accomplish something. To get that verification, an individual regularly needs to breeze through an assessment or course.
The expert to concede accreditations has a place with outsiders. These incorporate associations like colleges or industry social orders.
Examples of Veterinary Assistant Resume Certificates: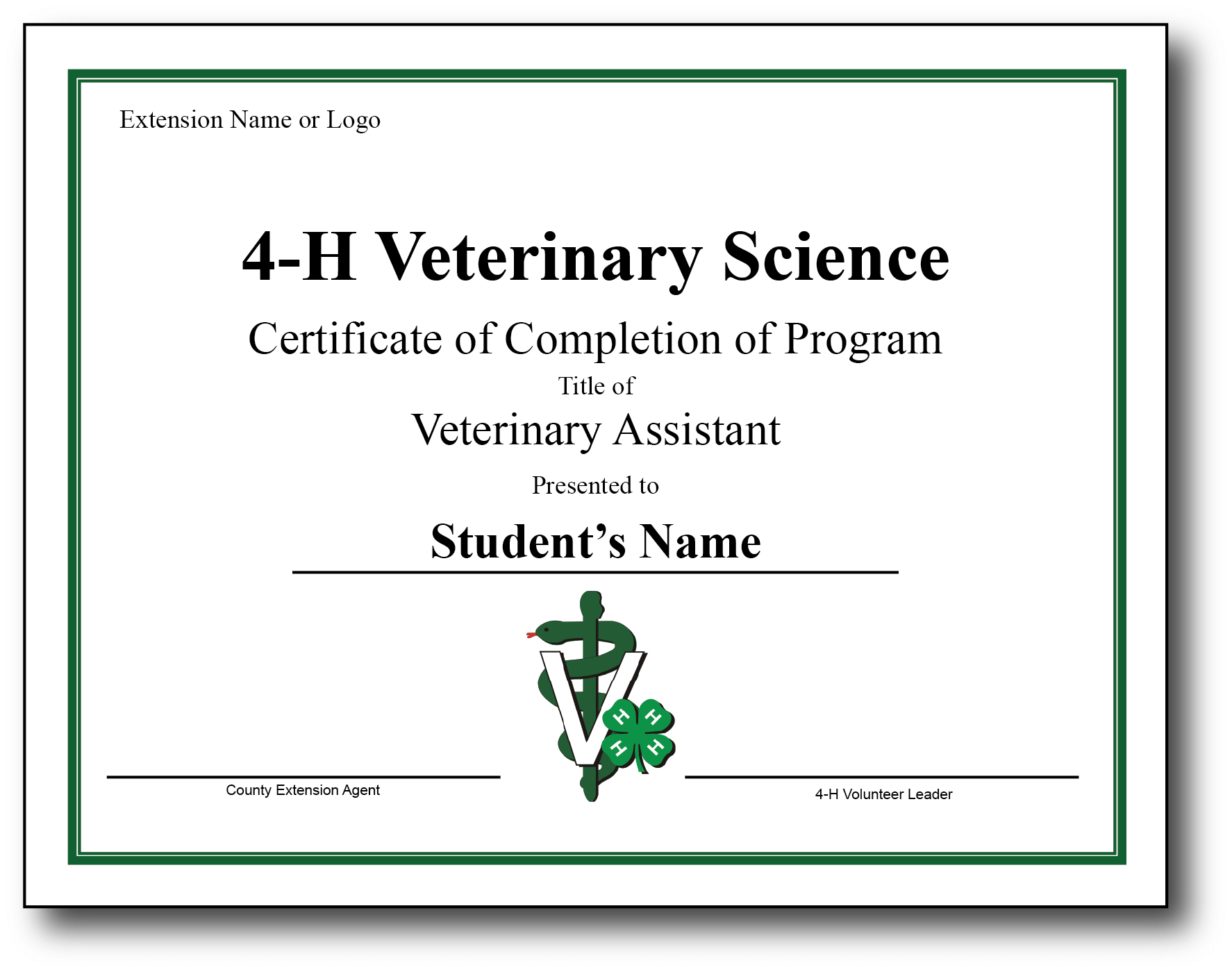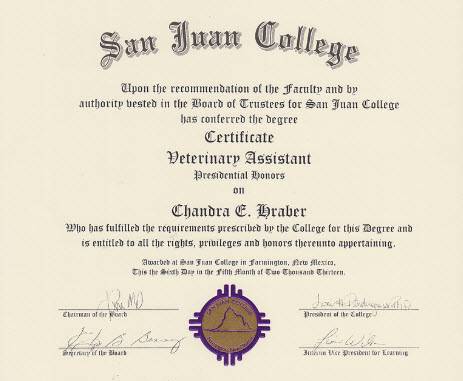 3. What Are The Most Relevant Veterinary Assistant Skills
The skills section of your resume indicates HRs that you have the capacities required to prevail in the job. Regularly, bosses look to the skills to figure out who should proceed onward to the subsequent stage of the employing procedure.
Good Skills to Include on a Veterinary Assistant Resume:
Properly restrain animals when assisting the veterinarian with cephalic and saphenous venous sampling.
Properly muzzle fractious animals.
Handle and hold animals so as to generally avoid bites to themselves and to attending veterinarian.
Demonstrate (or describe) the proper method of moving cattle and horses through chutes and into or out of stalls.
Recognize and avoid potential safety hazards in the examination room or area.
Handle animals in the examination room or area so as to prevent harm to patients and humans.
Carefully observe patients and surroundings and reports observations to the attending veterinarian.
Handle and use disposable "sharps" containers in a safe manner.
Follow OSHA guidelines in collecting and disposing of bio-hazardous materials.
4. Basic Veterinary Assistant Job Duties And Responsibilities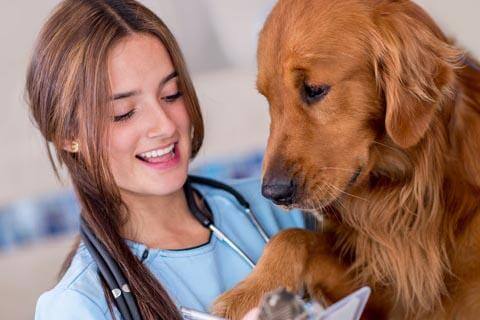 While veterinary experts perform assignments, for example, directing medicine and planning creatures for a medical procedure, veterinary assistant duties are filled an alternate yet similarly imperative job in the veterinarian's office. They bolster creature specialists and professionals in their day-by-day errands by cleaning and looking after gear, nourishing, practicing and prepping patients, getting ready and purifying medical procedure suites, controlling and taking care of patients, and administrative and managerial work.
Examples Of Veterinary Assistant Responsibilities:
Performing laboratory work and diagnostic imaging
Maintaining medical records
Preparing surgical suite and surgical patients
Providing compassionate care and a home away from home for boarded and hospitalized pets
5. Veterinary Assistant Job Description
Veterinary Assistant job description for resume is a set of working responsibilities abridges the fundamental obligations, exercises, capabilities and aptitudes for a job. Additionally, know as a JD, this record portrays the sort of work performed. A set of working responsibilities ought to incorporate significant organization subtleties — organization mission, culture and any advantages it gives to representatives. It might likewise determine to whom the position reports and pay extend. A viable set of working responsibilities will give enough detail to contender to decide whether they're equipped for the position.
6. How To Write a Cover Letter For Veterinary Assistant
A cover letter should supplement, not copy, your resume. Its goal is to make additional value and add an individual touch to resume. A cover letter is regularly your most punctual composed contact with a potential boss, making a basic first impression. Something that may appear to be a little mistake, similar to an error, can get your application quickly knocked off the rundown. Then again, regardless of whether your introductory letter is sans blunder and superbly composed, in the event that it is nonexclusive (and makes no reference to the organization, or to a point of interest part of the set of working responsibilities) it is additionally prone to be dismissed by HR.
The compelling veterinary assistant cover letter clarifies the explanations behind your enthusiasm for the particular association and recognizes your most pertinent aptitudes or encounters. Decide importance via cautiously perusing the expected set of responsibilities, assessing the aptitudes required and coordinating them to your very own abilities.
To be 100% prepared for getting a new job check our Veterinary Cover Letter Example
Examples Of Veterinary Assistant Cover Letters: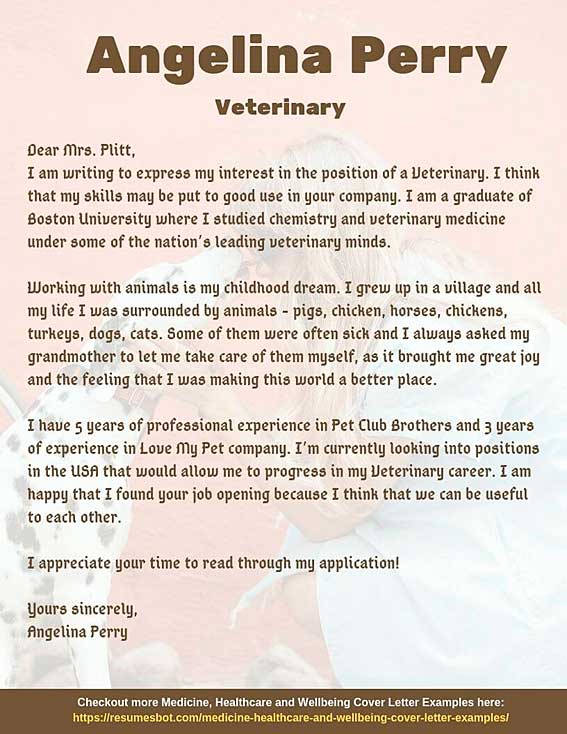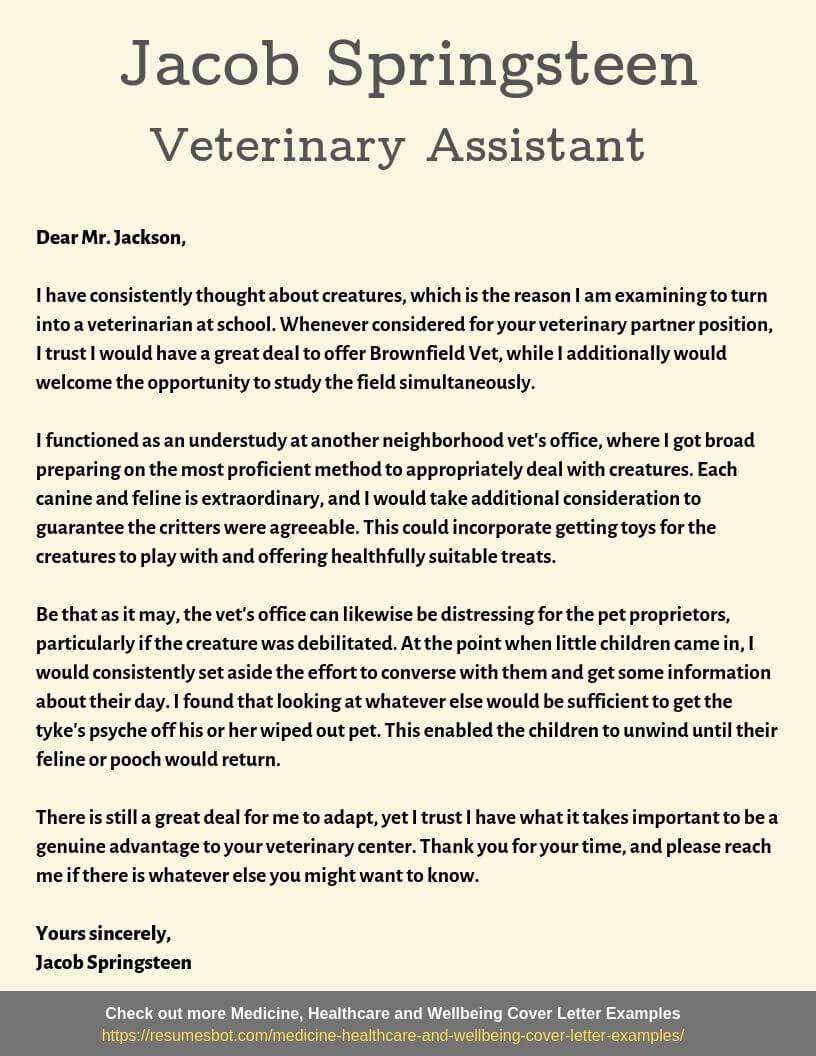 7. List Of Resume Action Words For Veterinary Assistant
Communicated
Assisted
Prioritized
Trained
Aided
Drew up
Established
Processed
Collected
Kept
Prepared
Placed
Helped
Preformed
Maintained
How useful was this post?
Click on a star to rate it!
Average rating / 5. Vote count:
Other Samples from this Industry: